Acrylic Flowers for Crafts Window Display
Item No.:   DMWD18070901
Brand Name:   DM Display
Materials:   85% Acrylic flower head and 15% metal holder
Size:   Height range 50-80cm 
Color finish:   High glossy, electroplating in any colors.
Weight:   Around 2-8kg
Cetification:   SGS, ROHS
High glossy finish of acrylic flowers for crafts as 2018 summer window display for visual merchandising. Rose shape design with golden metal bar and heart holder. Rose flower head painted in importing mirror glossy car paints and metal bar and holder is electroplating golden color finish. Height are adjustable rang from 500-900mm.

Features
Half hand and machinery made. Different sizes and designs for selection.
Made of metal and acrylic materials.
Durable, high strength and standing stably.

With golden, silver, black, white colors for option.

Top quality of finish.
Applications:
Commercial Spaces: shopping malls, city plazas, restaurant, opening ceremony, parties, wall decors etc,.
Exhibition Spaces: museum exhibition, festival exhibition, gym, etc,.
Shop front window, brand stores interior promotion display.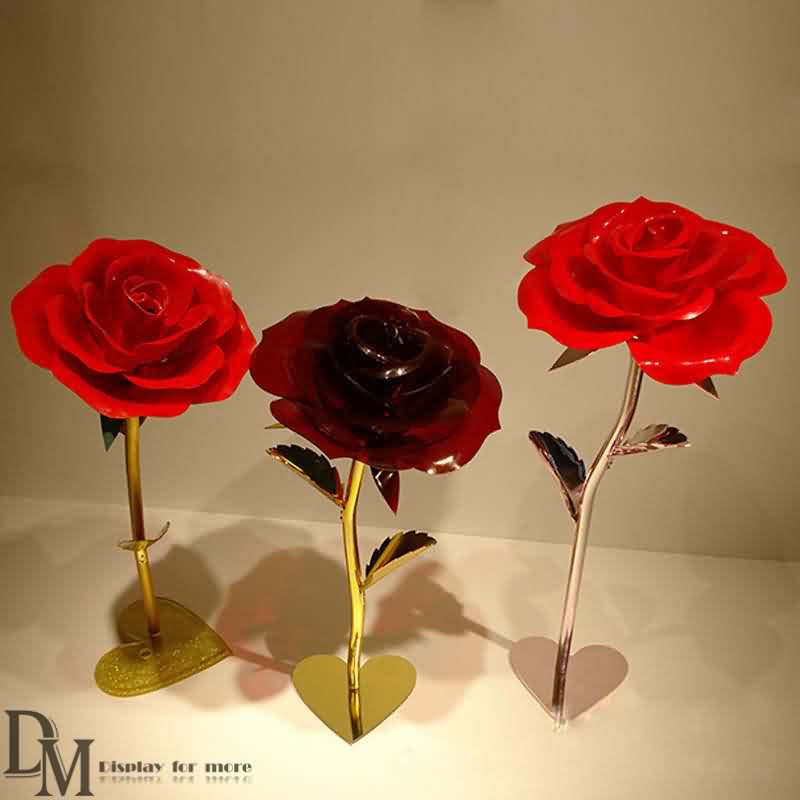 Package

sealed bag

wrapped with 

Pearl cotton

into carton

ent term

30% T/T deposit, 70% balance before delivery;

100% L/C at sight;

Western Union; Paypal

FOB/FCR port

Xiamen / Fuzhou / Quanzhou

MOQ

50 pcs per design

Delivery time

Around 30 days

Sample time

Around 10-12 days

Shipping way

By sea / air / express / door to door service

Application

Fashion store/shop window display; Store promotion gifts; ornaments for events supplies etc.
Hardness is one of the indicators to judge the quality of acrylic plate, the average Duroc hardness of about 8 or 9 degrees. There are many different levels of acrylic material in market, so please make decision after checking the finish item.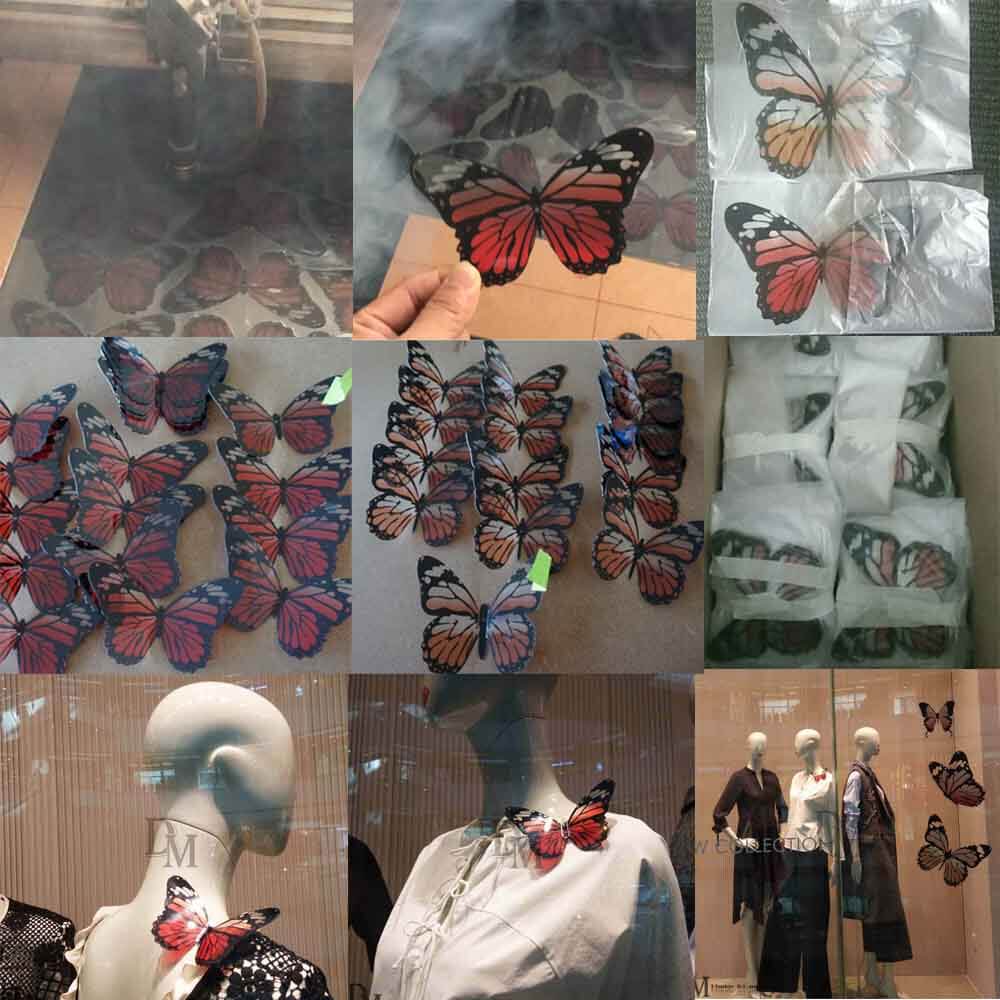 The bonding methods of Acrylic products
admin
2018-01-12T06:30:29+00:00
The bonding is a very crucial process in the processing of acrylic products, how to show the clear and transparent plexiglass characteristics, reflect he value of acrylic crafts and maximize the grade of acrylic crafts? The bonding technology has played a decisive role.
Plexiglass plate bonding mainly affected by two aspects, one is the applicability of the adhesive itself; the second is the bonding skills. There are mainly two types of adhesives on the market, one is two-component, such as all-purpose adhesive, epoxy; the other is one-component. In general, a two-component adhesive is cured by a curing reaction, and a one-component adhesive is a solvent that eventually evaporates to bond.

Two-component adhesive is characterized by good bonding effect and no bubbles after bonding, not white after long time and high strength. The disadvantage is that the operation is complicated and difficult, curing for a long time and slow, also it is difficult to adapt to the requirements of mass production.
One-component adhesive is characterized by high speed and meet the batch production process requirements. The disadvantage is easy to produce adhesive bubbles, white and poor weather resistance, which has a direct impact on the aesthetic appearance of plexiglass products quality.
Below we have several common bonding process:
Butt to butt bonding

Facade bonding

Bevel bonding

Surface bonding
If you are interesting in this product, please send us without any hesitate!