DM Window Display Family– Spring Outing Activities on May 1st
As a member of DM Window Display family, we're not only working hard, but also knowing well how to work with happiness, how to enjoy work and enjoy life.
Sometimes, we get together having a big dinner, and sometimes we go outside for outdoor activities.
During 3 days May Day holiday, we organized an Spring outing activities to Dongshan Island in Zhangzhou city.
The sand beach is beautiful and sea food delicious, we played sands in the day time, and barbecue at night. Everyone was enjoying it a lot.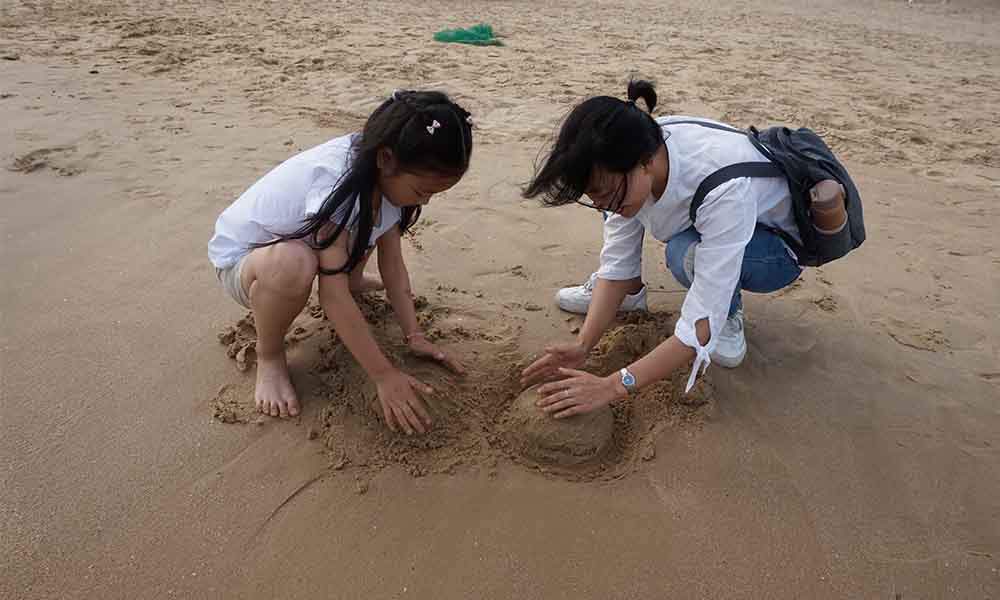 Good times always end too fast,we have to get back to work after the short happy moment.
However, we believe we would always enjoy a wonderful journey as long as with DM Window Display family. We are  not only workmates of a visual merchandising props, but good friends with each other.