Stainless Steel Spheres LV Window Display
Louis Vuitton's window displays have always encapsulated the brand's bold, adventurous spirit, audacity and creativity. This season, LV brings spheres to its window. And fortunately, DM Window Display is privileged to be the supplier.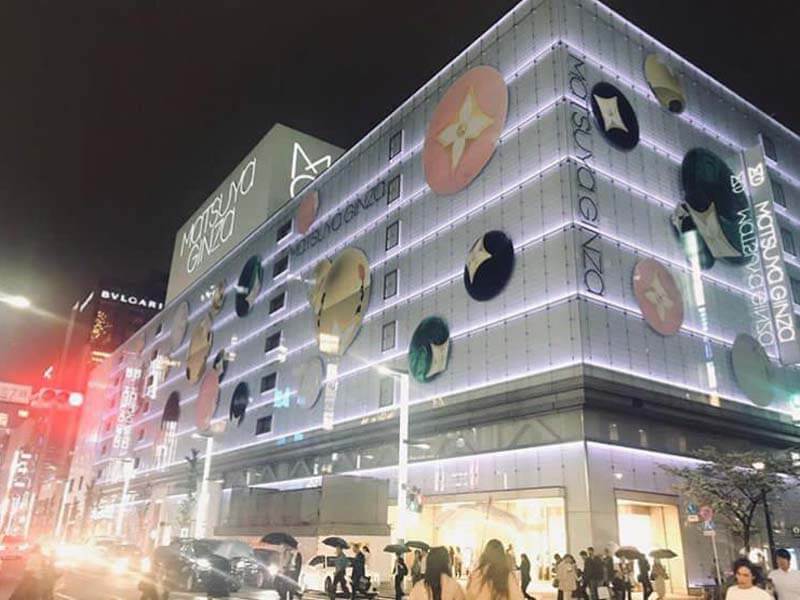 In this window, there are two kinds of balls, half spheres and the full. There are several sizes of the stainless steel balls: Half spheres with sizes of 400mm, 480mm, 600mm, 670mm, 750mm, and full spheres 480mm, 670mm. As requested, some of the balls are painted with high quality car paintings smoothly, and some are water transfered, which is a kind of quite popular finishes recently. For sure, LV's symbol is indispensable. They all are made of acrylic material, then electroplated and finally sticked to the surface fittingly. But as acrylic material is unstable maetrial, it is not an easy job. Anyway, we did it.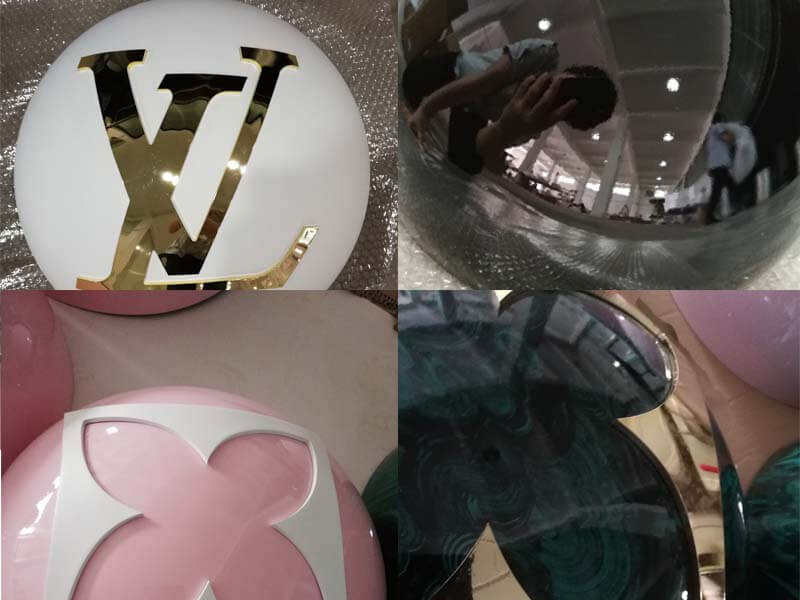 Then to the second stage, installtion the balls to the backboard. For the full spheres, we cut a round slight gap, then fix two small metal plate on the reverse side near the gap. For the half sphere, two metal plates are fixed near the edge symmetrically. Finally the whole different size spheres are fixed at random but in some order by welding the plate to backboard. It just expresses its theme: Blossom.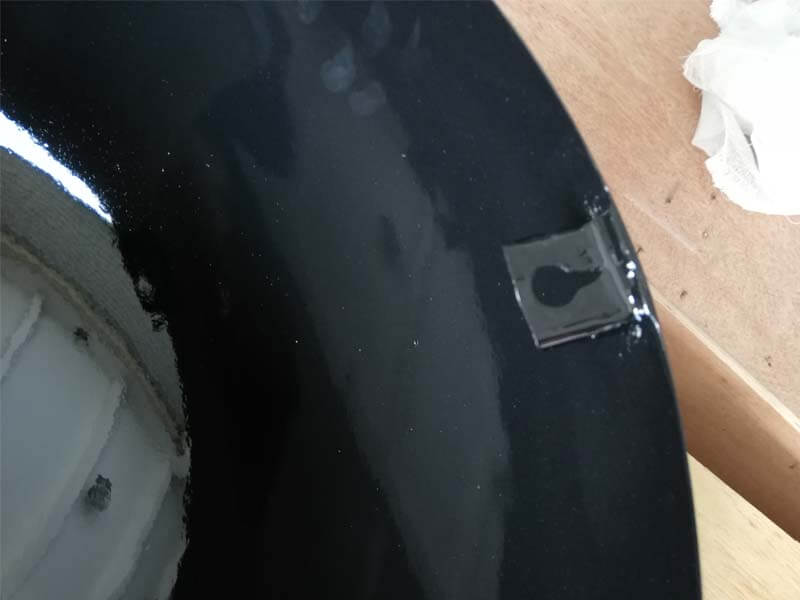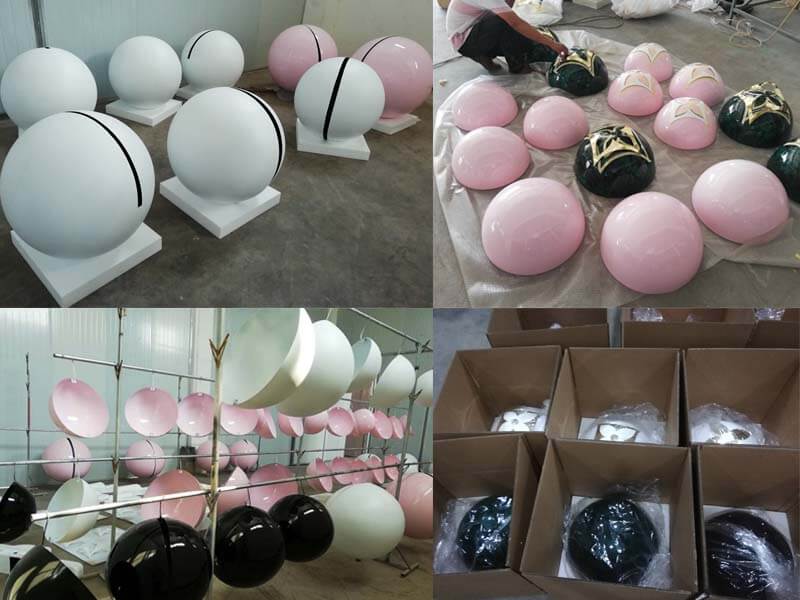 Actually, we are confident that we could do much better as we DM Window Display is already the well qualified supplier of LV window display.