Stainless Steel BVLGARI Counter Display Prop
As a renowned and luxury brand, BVLGARI has stringent standards and requirements for its products all the time, as well as its visual bespoke props.
Fortunately, DM Window Display is privileged as one of the supplier to work out their visual props for their perfume display. This time, we got the project drawing on May, 2019, and actually there two projects for us: Counter Top Display and Shelf Tester Display. The both need to be gold electroplated and worked out with no fingerprint effects on the surface.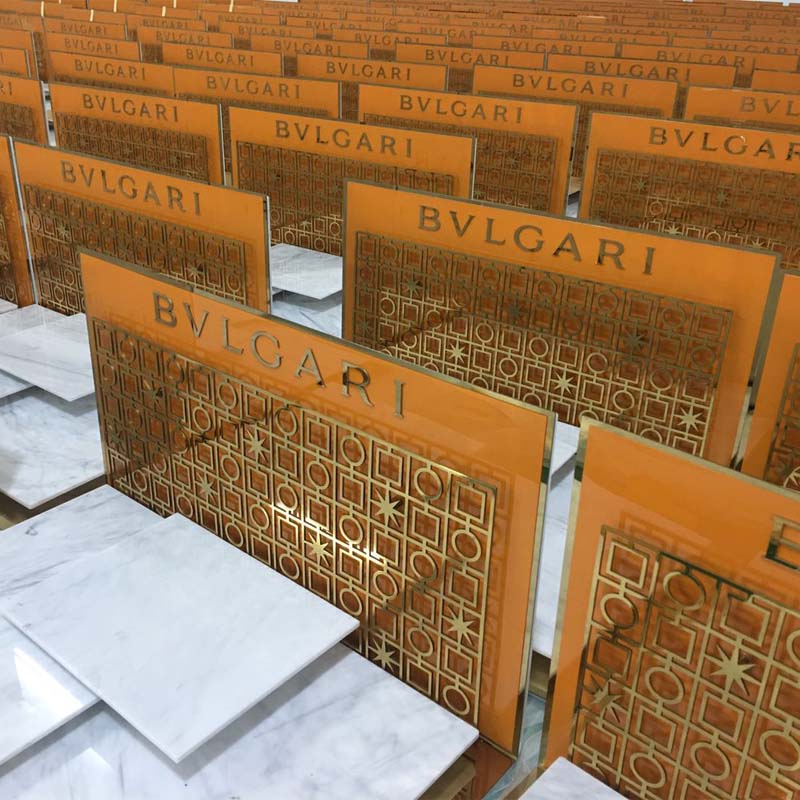 1. For the Counter Top Display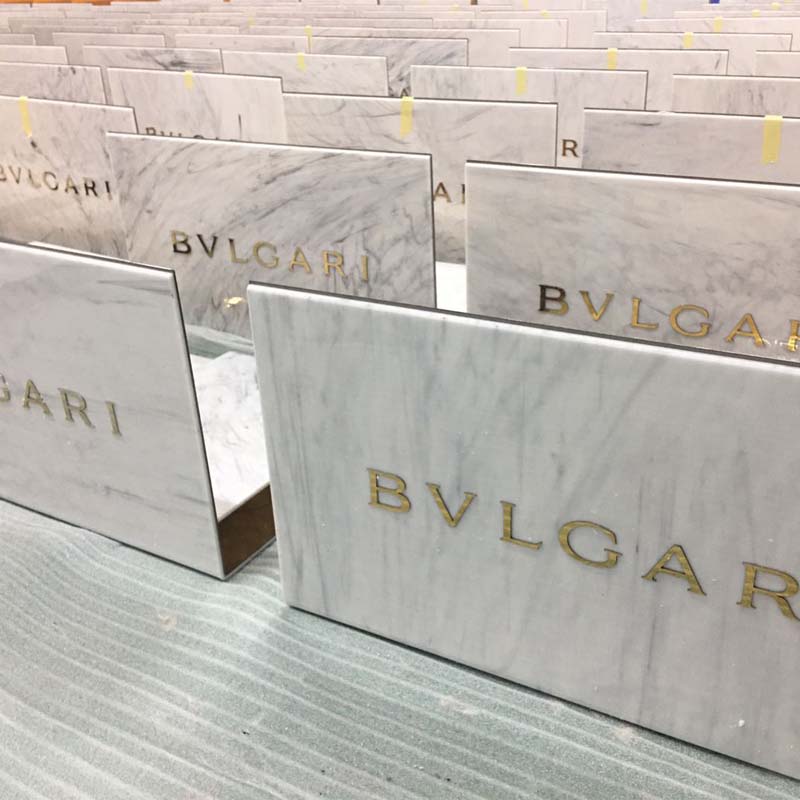 The overall size is around 50cm*35cm*28.3cm, and there 500 pieces are requested for rolling out. Here is its structure with materials: Stainless steel panel is the frame, then SS BVLGARI logo attached on the top. UV printed acrylic orange panel with graphic pattern is glued with SS panel as backboard. Engraving back grids by SS low-feeding wire processing fixed to the SS panel as well. Finally pieces of marble texture acrylic panels are cut and assembled on the front.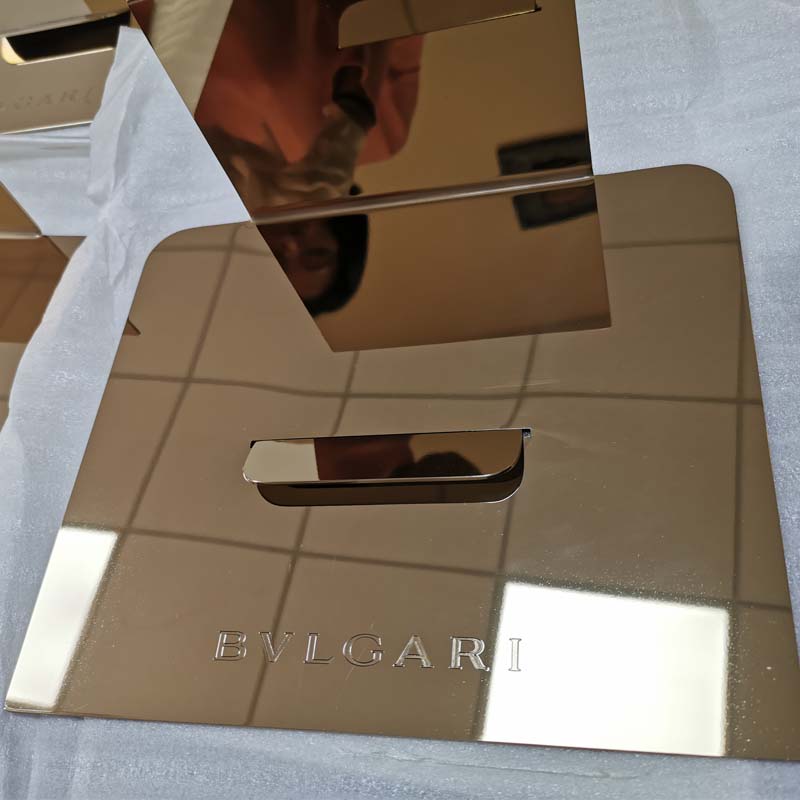 2. For shelf tester display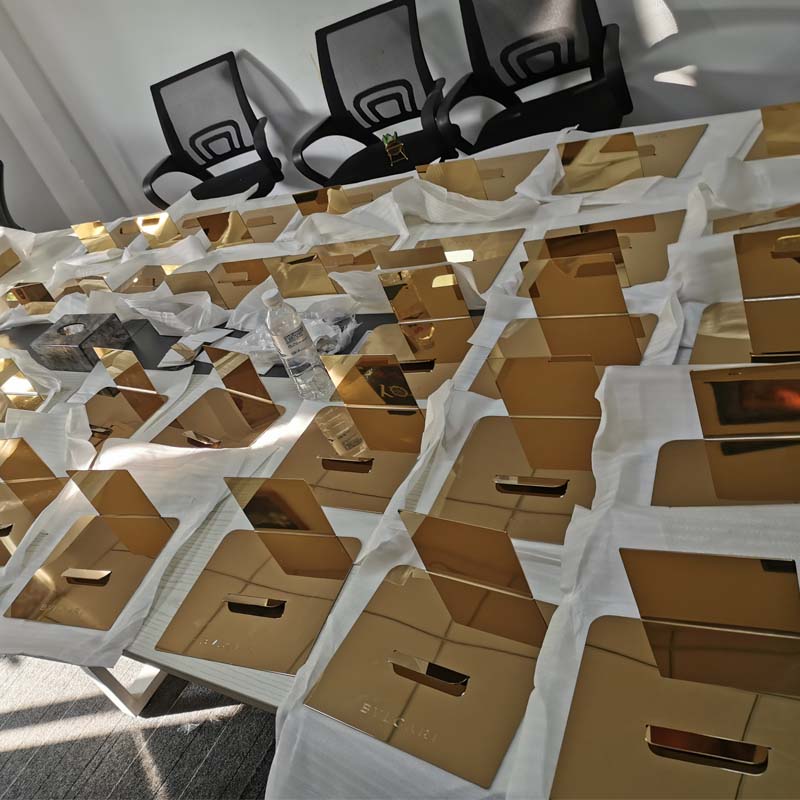 It is 22.3cm*25cm*11.3cm in size, and 600 pieces for bulk production. Stainless steel frame is made of 3mm stainless steel electroplated in gold finish as well. For the logo of BVLGARI on the panel, it is realized by corrosion processing finally.
As mentioned before, BALGARI always has high standard for its products. For the bulk perfume counter displays, we took 100% quality inspection before delivery to make sure it no fingerprints and no scratches on the surface.
And now, another bulk of BALGARI displays are under production. And they will be packed and delivered soon later in the middle of April. For more pictures and details, please stay tuned.