Customized Fiberglass Ostrich Store Window Display With MAXMARA
The first intimate contact between DM Window Display and Max Mara
As largest fashion house of Italy's brand, Max Mara is a name known across the world, which is synonymous with luxury, style and quality. It was established in 1951 in Reggio Emilia by Achille Maramotti.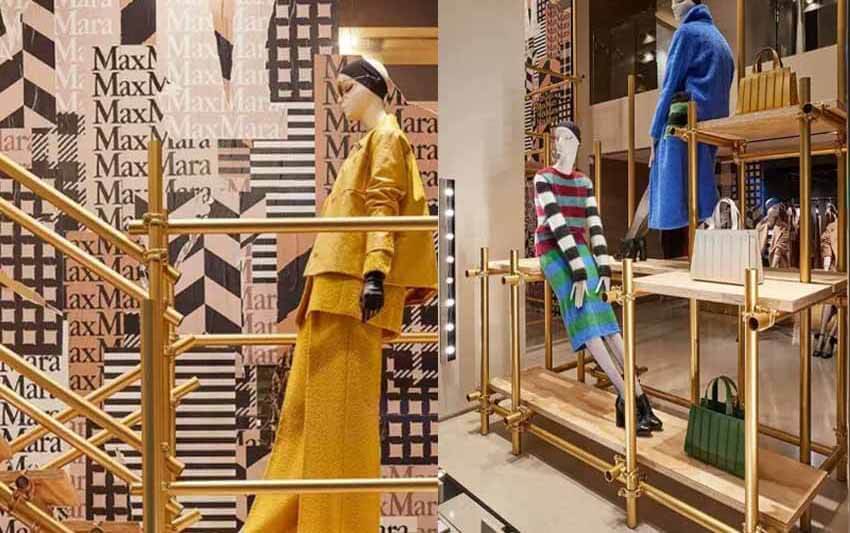 Nowadays, Max Mara Group has more than 2368 stores, 5550 staffs in total, and its annual turnover has exceeded 1.3bilion Euro dollars. To this day, it owns nine main subsidiary brands including Max Mara, SportMax,WEEKEND Max Mara, Max & Co., Marella, iBLUES, PENNYBLACK, Marina Rinaldia and Persona.
In order to meet customers' demand and show different clothing styles, Max Mara displays seven series products in every store, they are MM(For Elegant), Sportmax(For Fashion) ,Studio (For Career Apparel), Weekend (For Leisure),CODE(For Young),  MM Elegant(For Evening Dress) and SMaxmara (For Luxury).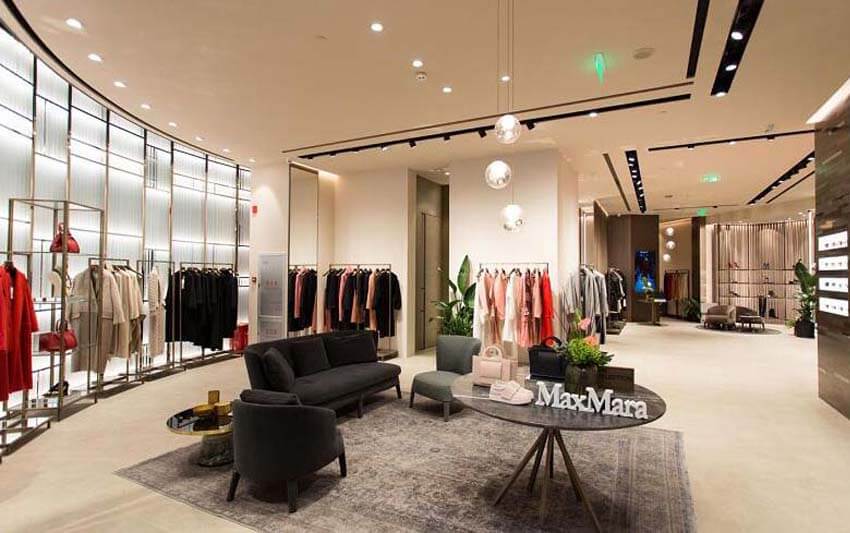 But actually the most classic overcoat which was created in 1981 numbered 101801 has become Max Mara's Iconic camel coat, it has since gone on to sell over 140,000pieces.
As an internationally famous apparel brand, Max Mara knows well that a good and an creative window display ideas would create giant value for their brand, so they spend a lot of time and energy on window visual merchandising. Below are the window visual collections of the years: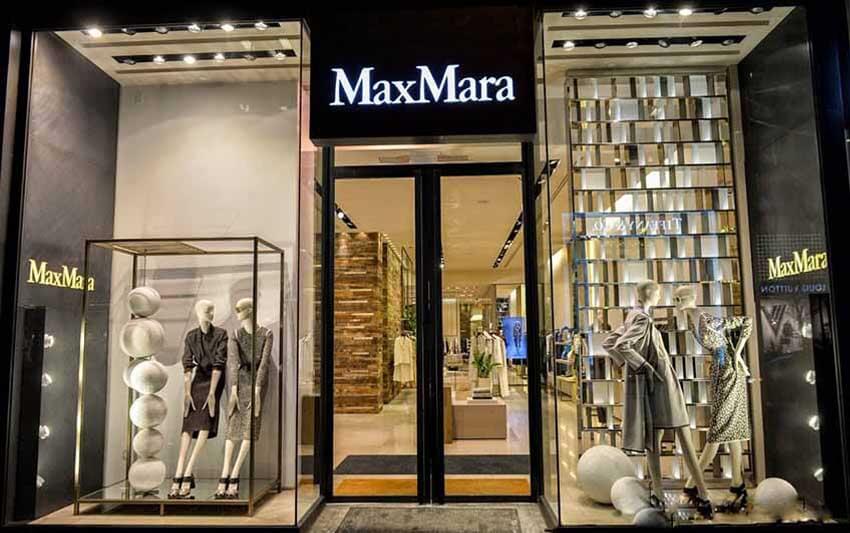 From the collections, we can find that every each window display aims to highlight the advantages of clothing, and the window display themes are always sticking design inspiration of each season, so that customers can feel the brand's culture and the way of life which they advocated. What's more, Max Mara also formulates some special window display solution according to the coming major festivals.
This year, the visual merchandising team raised a cool idea to adopt "Ostrich Props" as 2017 Christmas store window display props, Just for the very idea, "the first intimate contact" between DM Window Display and Max Mara begins.
DM Window Display has devoted to providing completed window display solution for several years, we supply different materials of customized display props like Fiberglass, Metal, Wood, Resin and Fabric materials, etc. For long term cooperation with other international famous apparel brands before, DM Window Display has rich and professional experiences in making display props, which could help save more time and communication cost effectively. After a overall understanding and short contact with DM Window Display, Max Mara decided to cooperated with DM, and then sent us the completed sets of samples on May, 2017 .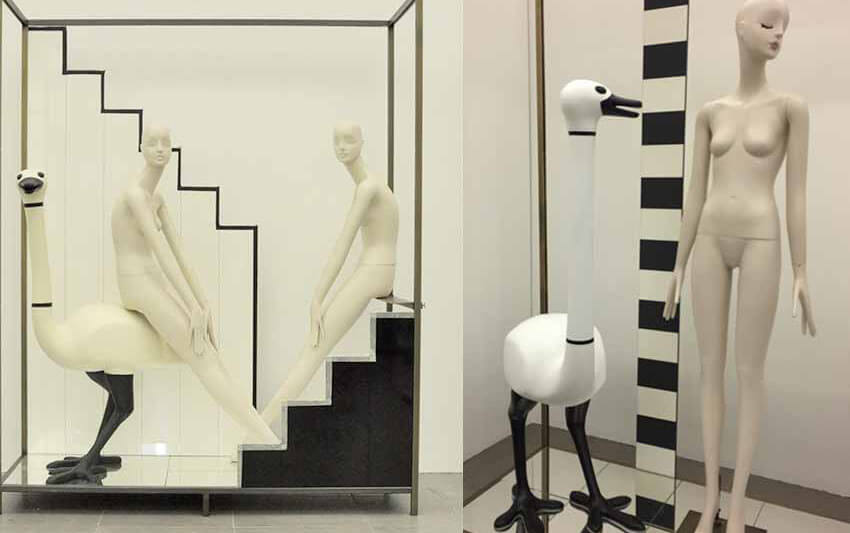 When we got samples, we found that this case was much more complicated than our previous products ,what made it complicated was that there were five parts for the props, including Ostrich head, neck, body, and two legs. Even the necks were classified as straight short neck, straight long neck and bending neck, but they share the same head, body and legs. It meant there was a high requirement in stitching fit and crack.
After complete understanding of their display occasion, we suggested them using mannequin's  type metal fittings to realize the 360°rotation and match between neck and head, thus to increase the multi-formity of Ostrich pose.
In order to make sure the Ostrich stand stable, we increased the weight of legs and separated the legs to be up and down parts, and open the mold respectively,
After all the issues solved, we started the sampling and production, here is the overall process as below:
We finished the first sample on June and sent them to Max Mara. After some modification, we re-sent sample for second approval .
We started the bulk order production on July.
We finished the complete production on August and arranged delivery to Max Mara Italy and Shanghai
Max Mara received goods and gave feedbacks during September to October
On November, their visual merchandise displayed the Ostrich props in their global stores. We saw the finished displays appearing at one of HK's store in middle of November.
By December, we got feedback that they had finished all the Ostrich Window Display assembling for the coming Christmas Season.It is a meaningful cooperation between DM Window Display and Max Mara, which lasts about 4 months. Fortunately, during the period of time, we not only learnt a lot from Max Mara, but also got some further knowledge of window display design. As a visual merchandising and professional window display supplier, we all know a truth that "Catching pedestrians eyes more five seconds on your shop window, you would get more than twice opportunity than that of your competing brands".