The Classical Window Display Theme of LancyFrom25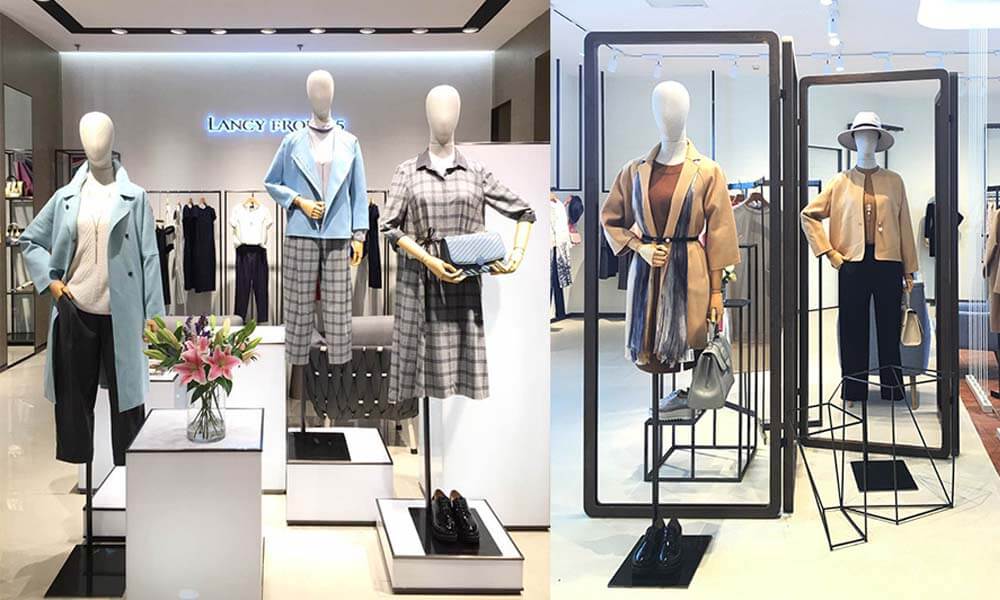 Lancy Group, founded in 1999, is a women's wear enterprise which is integrated with design, production, sales and logistics. Lancy's brand name is "LANCYFROM25". "LANCY" was originated from a beautiful and romantic city name of France, and "FROM25" means it's suitable for all the mature ladies from the age of 25. Lancy mainly focus on elegant Professional Dress and Exquisite Fashion. Simple and smooth lines, bright and simple tones are always Lancy's design style.
Lancy has a unique understanding on Fashion ­— Fashion is not only simply tracing the tendency but also an exquisite life and attitude. And it's exquisiteness is not only reflected on every single piece of fashion clothing, but also perfectly merged with creative window display ideas. Taking 2017 Christmas window display themes for example, Lancy designed lovely BOUBOU Elf fiberglass statue as window display props, which completely indicated Lancy's pursuit of fashion and creation of window display.
Actually, the inspiration for creating BOUBOU came from a Fairy Tale: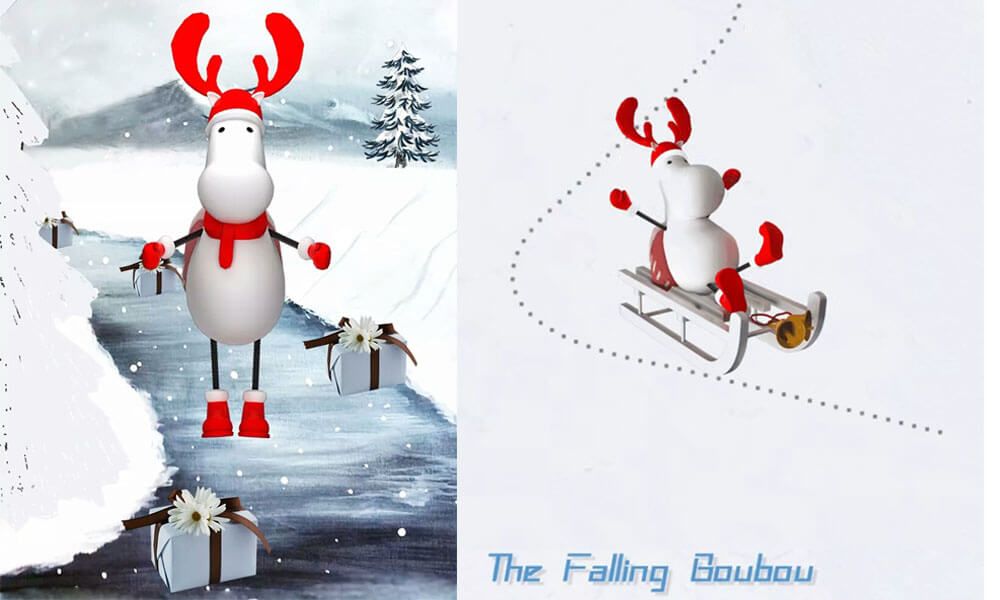 It's said that on every holy month,
The Elf would sneak to the world,
They are white, simple and honest.
They came to the village secretly by sled on Christmas Eve,
They climbed out from chimney and ski over the roof,
Some of them were standing, and some were running,
They all wear Christmas hats and backpacks,
They brought gifts and surprises just like Santa Claus.
They brought warmness to the cold Winter,
They had a lovely name"BOUBOU".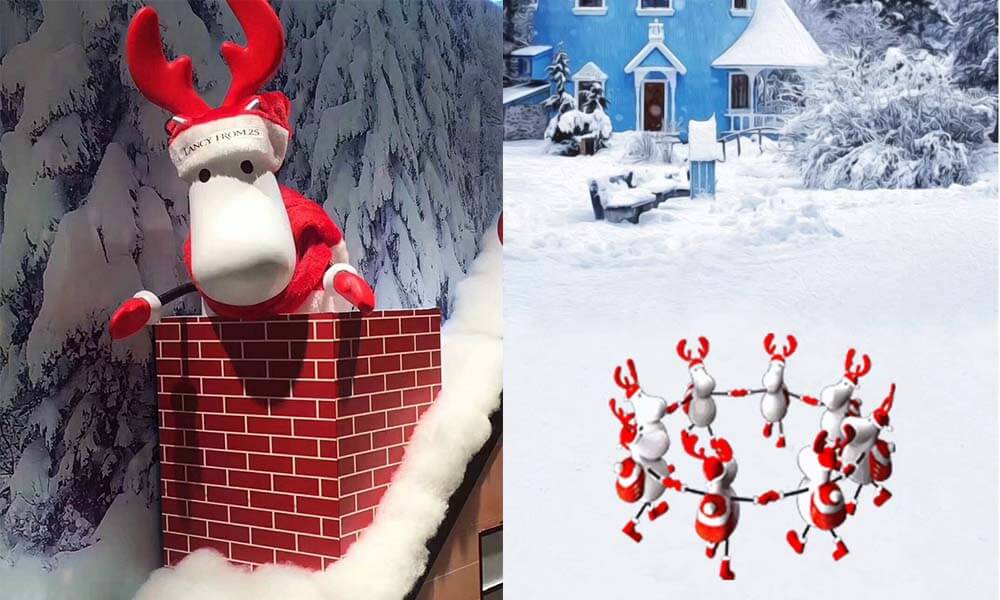 Then, how was Boubou born?
Well, the lovely Boubou was consisted of fiberglass body and iron limbs. The window display idea was completely raised by Lancy. They provided design craft and took "deer" as basic main idea, then created the lovely "BouBou" sculpture.
After discussion, they confirmed three posts of BouBou, standing, sitting and running, then matching them with classical Hats and Scarf to express the warm Christmas atmosphere.
From the beginning, we suggested them using fiberglass material for BouBou's body and iron material for limbs, for iron rod was strong enough to support the body. What's more, we use semi-matte color to highlight the product's high quality.
Besides, we also made a 3D scenes wooden house to build a window setting, it could not only help Boubou stand more stably, but also reserve enough spaces to put BouBou in the chimney and over the roof.
As to those snowflake on the ground and the roof, we just used soft cotton to help cover the base support of BouBou.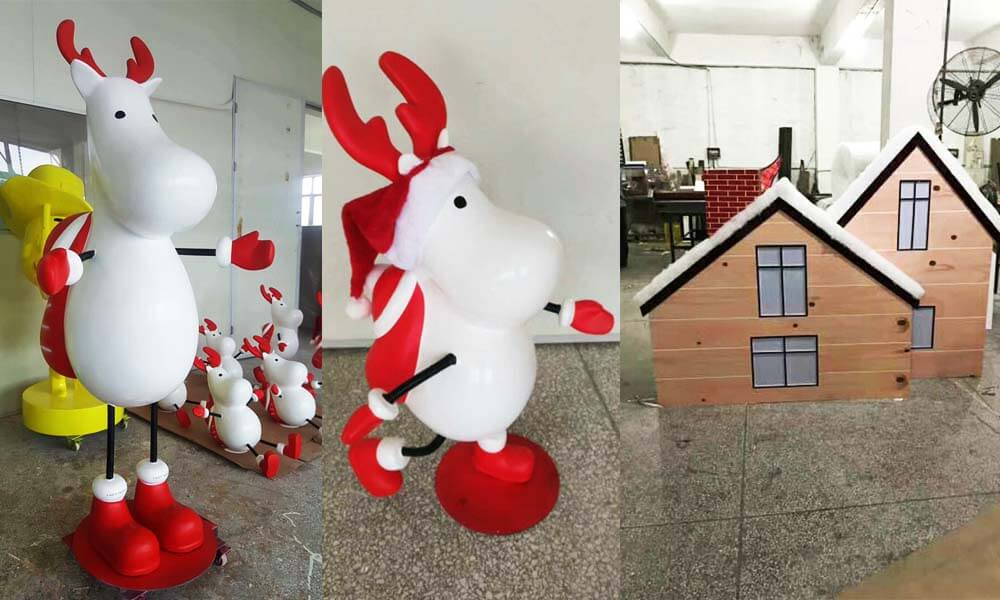 After confirming all the details, we started to open the mould and made sample of the whole window setting, then took some photos for Lancy confirmation. After some modification, we started the mass production, package and delivery arrangement.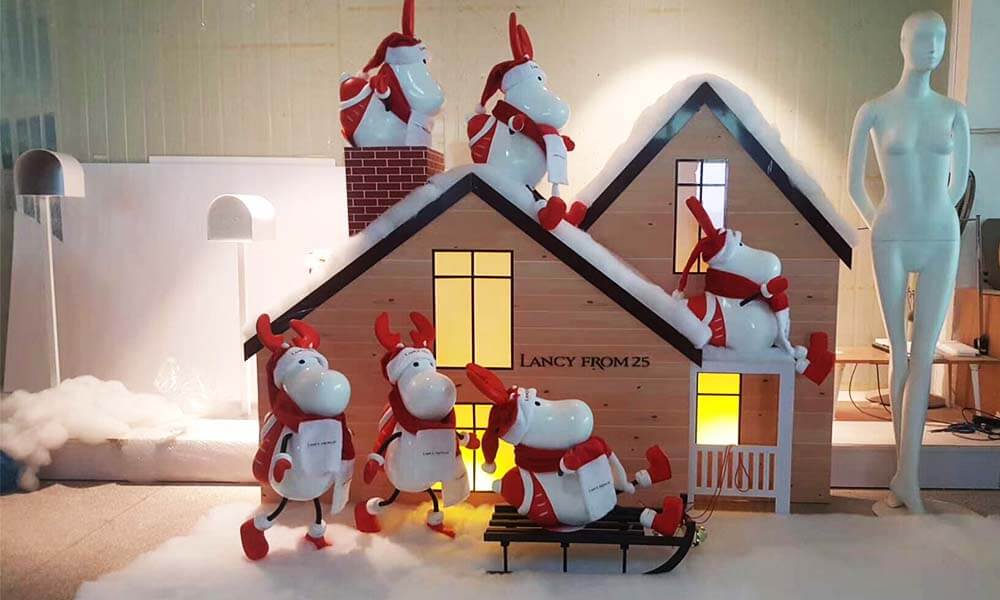 It was really amazing when Lancy finished the whole window display assembling. It looks that the lifelike BouBou is so vividly that they were about to jump out of the windows.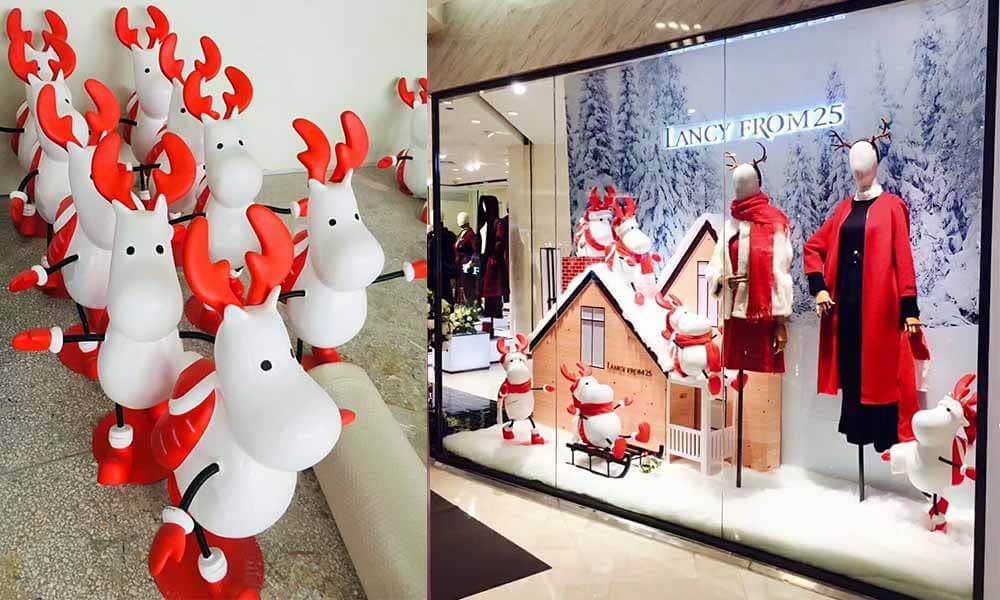 The BouBou theme window display not only perfectly expresses Lancy's unique idea of fashion, but also as one of the most classical window case of Lancy. Every fashion brand has its own unique and creative window display theme, so do Lancy.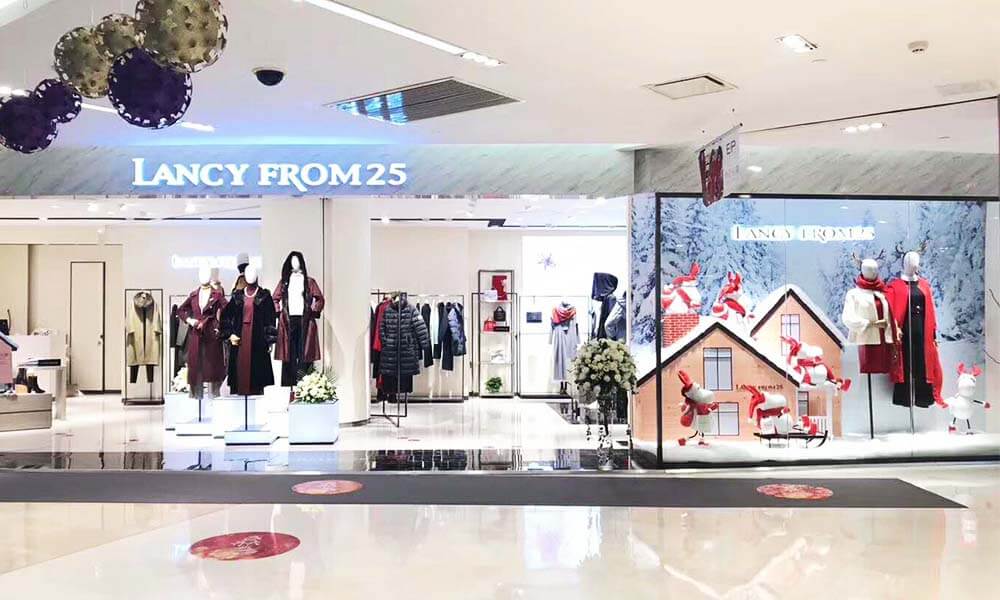 All men in fashion know that: The beauty of a peacock lies in its opening, exactly as clothing lies in window display.