Summer Shop Window Displays for LancyFrom25
In such hot summer days, except using cooling air conditioners and having cold drinks to cool down, DM Window Display would like to customize summer window display for retail brands so as to slow pedestrians down when they zoom past stores, even not exact strollers with buying desire.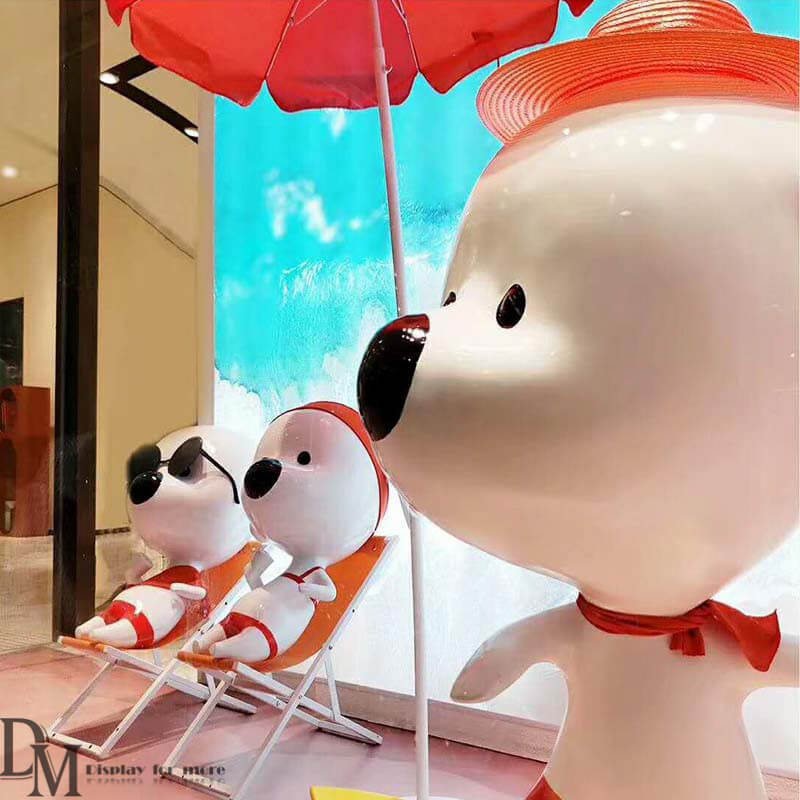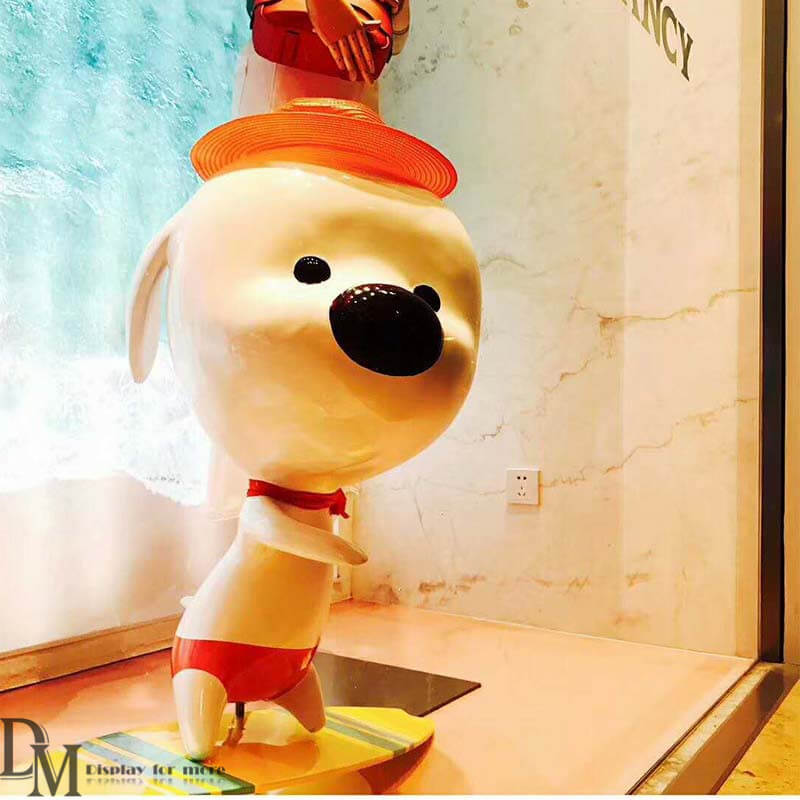 Guess what, the idea of this retail window originates from Chinese zodiac custom. As this year is the Year of Dog, we decided to decorate retail window with the cute mascot, which was mainly made from fiberglass. Besides, the window design is exclusively for summer, in order to fit the summer theme, the dog was designed to wear a hat, beach shorts, and a red scarf.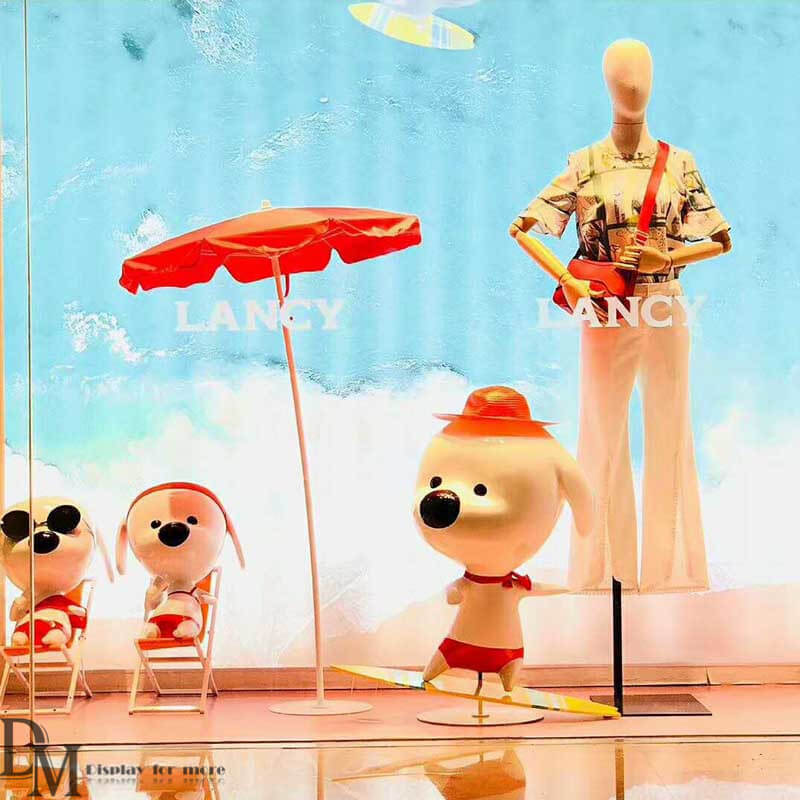 The window display is consisted of fiberglass cartoon dog statues, surfboards, beach chairs and blue printing posts. Combining the background of blue sky, they are sitting by the "sea" holding iced drinks. They are taking relax, presenting a cool and comfortable feelings to pedestrians.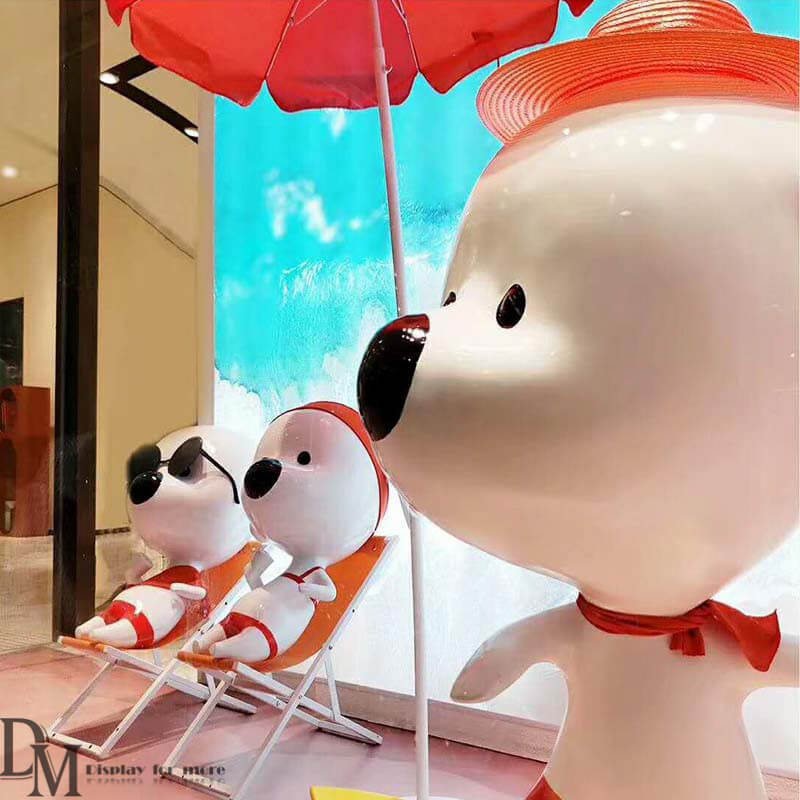 The golden sand is the gift from God, and it becomes soft and moist after thousands of years of surf. Forget about the fast pace of the metropolis. Here is the most suitable place to cozy at the "seaside", resting here with a bottle of iced drinks on hand, which blends with this blue planet perfectly. When the gentle sea breeze gradually brushes face, it is the time the seagulls migrate from afar.
This is the story of the summer window display.