Outdoor Bespoke Scheme Line Friends Cartoon Statue
Line Friends series characters, as the hottest IP image in recent years, was born in 2011 with the sticker character of mobile instant communication software "LINE".
Now Line Friends products have become one of the most popular characters in many areas like animation, game, coffee bar, hotel, theme park and clothing store. They keep creating wonders for their brand as they always do.
JMBEAR children clothing store perfectly use the Line Friends Family characters as their store window display props, which not only create a childhood memory for children, but also increase the football at the point of sale.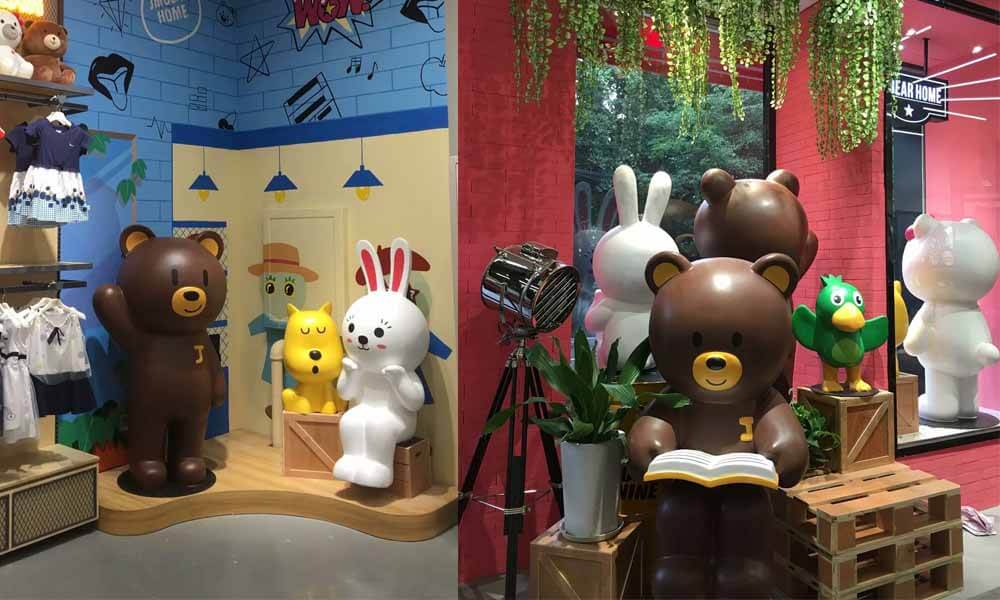 At the beginning of cooperation, JMBEAR team provided their display ideas and draft, then we worked out 3D drawing and used foam sculpture to make sample, which saved about 5-10 days sample lead time compared with using traditional molding.
Then we arranged mass production and delivery before their new store opening. In order to show the perfect image, we arranged professional workers to help them install and do some visual merchandising for their store.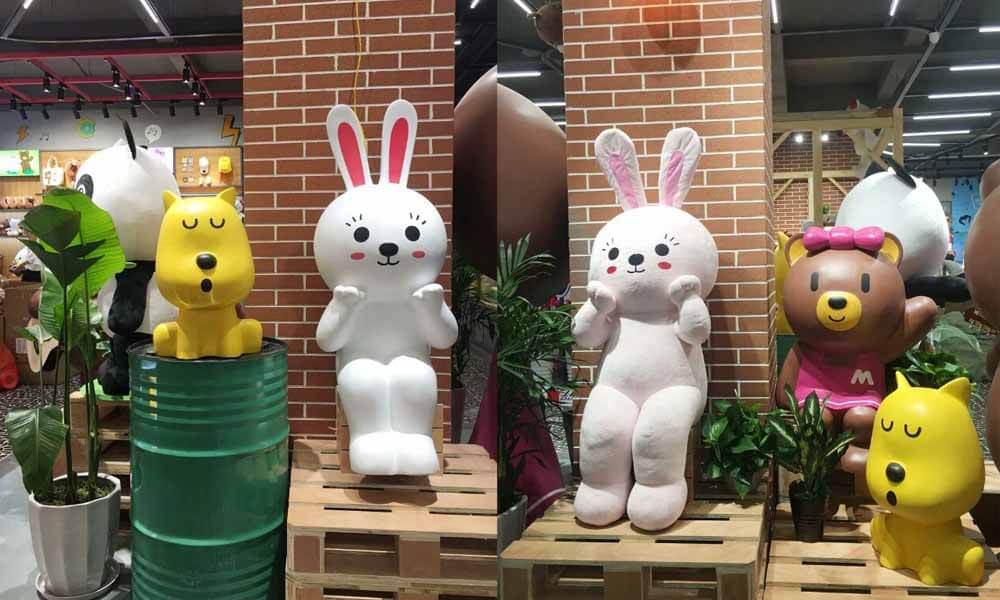 Based on the large quantity fans of Line Friends, many customers come to JMBEAR on the opening. The cartoon figurines not only increase the popularity, but also increase the sales volume for JMBEAR.